Our L-series enables X-ray of large objects up to 400 cm in length. Whether it's
or other items – we offer high-quality scans in our specialized C-scanner facility, which is located in a commercially available, radiation-shielded sea container.
By using a conventional X-ray line scan camera or a TDI detector, we achieve impressive resolutions of 100 to 200 μm.
This technology allows us to accurately display the finest details in the scanned objects.
Our Flow Capture inline X-ray scanners use the same high-quality technology and are perfect for inspecting
With astonishingly high scanning speeds of several meters per second, we offer efficient solutions for a wide range of applications.
Gigacasting objects can also be scanned with us using this advanced X-ray technology. Our expertise and technology make it possible to examine even the largest and most complex objects with the highest precision.
Please feel free to visit www.flowcapture.com.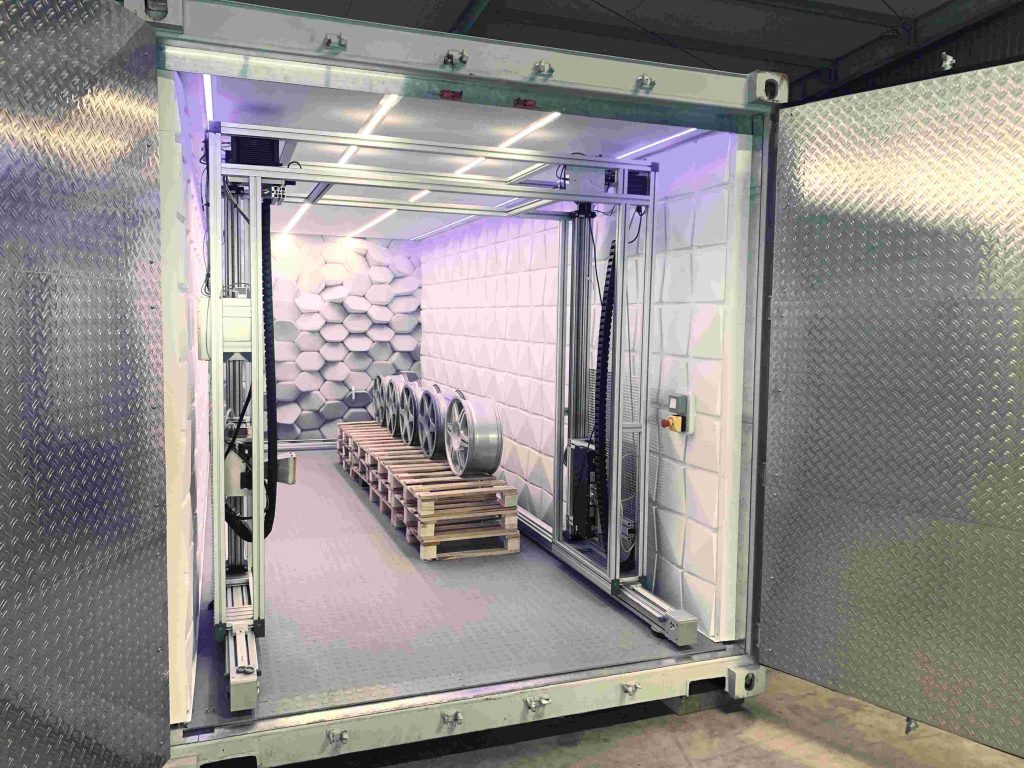 Sign up for fresh news and content