Robert Klaus
Managing Director
He has an extraordinarily large wealth of experience in X-ray technology that spans decades.
His expertise is reflected in the development of detailed solutions, the improvement of X-ray detectors and the construction of numerous X-ray machines that are used worldwide in industry, museums and research.
His wide-ranging experience enables our customers to find the perfect solution for their needs – be it a tailor-made service or an X-ray machine tailored to their exact requirements.
With Robert on board, we can ensure that our customers benefit from state-of-the-art technologies and optimized solutions.
His relentless dedication to X-ray technology and his pursuit of continuous development make him an invaluable part of our team.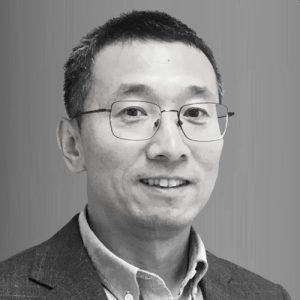 Bin Hu, Dr.
Chief Technology Officer
He is one of the world's leading specialists in the field of flows, fluids and real-time computed tomography. His extensive experience and expertise make him an outstanding authority in these fields.As a data analyst, software specialist, and developer, he has developed innovative solutions that have revolutionized the understanding and analysis of complex fluid phenomena and fluid dynamics.
His pioneering work in the field of real-time computed tomography has helped make real-time imaging and analysis of flows and fluids possible. This is of great importance for a wide range of applications, from medicine to industry.
Dr. Hu has published numerous research papers and is a sought-after speaker at international conferences. His dedication to science and technology is inspiring and has a positive impact on the professional community.
Hanna Siebel
Inspection Engineer
As a materials tester, she is an important cog in the structure of our service. She develops new methods for data analysis and has an unerring eye for material defects. With her systematic dedication, she often enables our customers to receive their work in the form of our professionally prepared test reports.
Chris Lawrence
Tech & Engineering Advisor
Schlumberger and Cognite Senior Data Expert Advisor, Professor, Department of Chemical Engineering, Imperial College London.
Knowledge of data science, applied mathematics, model development, artificial intelligence, and machine learning. International experts in process simulation, optimization and product innovation.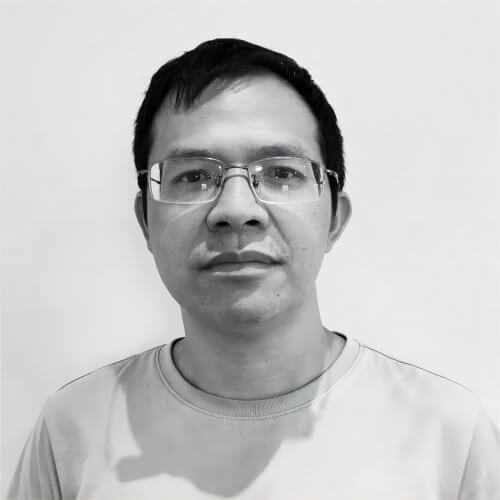 Thomas Yang
Leitender Softwareentwickler
He has 10+ years of experience in software development. Has a deep understanding of the principles and functions of X-ray imaging and has many years of experience in developing advanced, reliable and easy-to-use software applications.
Sign up for fresh news and content